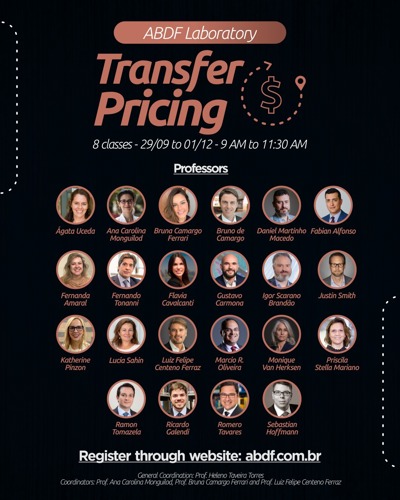 Register for the ABDF Transfer Pricing Laboratory course on the ABDF website.
Our faculty consists of renowned professionals with extensive experience in the field of international taxation. Discover the complexities and opportunities of international taxation with experts who understand the nuances of this ever-evolving landscape.
📅 Course start date: September 29, 2023
Learn more and register on the ABDF website.